A nickname for a newborn baby is a term of endearment given to a baby as an alternative to their given name. It is often a shortened or modified version of the baby's name, or it can be a completely different name altogether. Nicknames can be given by parents, grandparents, siblings, or close family members and friends, and they are often used as a way to show affection and love for the baby. Some nicknames are based on the baby's appearance, personality, or behavior, while others may be based on cultural or family traditions. Regardless of the origin, nicknames can be a special and intimate way to bond with a new baby and to create lasting memories.

Nickname for New Born Baby Boy
Ace
Alfie
Archie
Artie
Ash
Bear
Benji
Blake
Blue
Bo
Bobby
Bodhi
Brody
Bruno
Buddy
Buster
Cash
Charlie
Chase
Chevy
Cole
Cooper
Cruz
Dash
Dean
Dexter
Duke
Eli
Ellis
Enzo
Finn
Flynn
Ford
Frank
Freddie
Gabe
George
Gray
Gus
Hank
Harry
Harvey
Hayes
Hendrix
Henry
Hugo
Hunter
Jack
Jackson
Jax
Jesse
Jet
Jett
Joe
Joey
Jules
Kai
Kane
Kit
Kobe
Leo
Levi
Liam
Lincoln
Louie
Luca
Mack
Max
Milo
Nash
Nate
Nico
Noah
Odin
Oliver
Oscar
Otto
Parker
Percy
Phoenix
Quinn
Remy
Rex
Rhett
River
Robbie
Roman
Ronan
Rowan
Ryder
Sam
Sawyer
Sean
Silas
Theo
Toby
Trey
Wyatt
Zane
Zeke
Also Read : Story Name Ideas : Private, Love and Romantic Story Name Ideas
Nickname for New Born Baby Boy Hindu
Aadi
Aaryan
Adi
Advait
Agastya
Ahaan
Akash
Alok
Amar
Amay
Amey
Anand
Anik
Anirudh
Anish
Anmol
Ansh
Aryan
Atharva
Ayaan
Ayush
Daksh
Darsh
Dev
Devansh
Dhruv
Divit
Divyansh
Ekansh
Eshaan
Gaurav
Hrithik
Ishaan
Jai
Jatin
Jay
Kabeer
Kairav
Karan
Kian
Kunal
Laksh
Lakshya
Mihir
Mir
Mohit
Naksh
Naman
Navin
Neel
Neeraj
Neil
Nihal
Nikhil
Nitin
Om
Omkar
Parth
Pranav
Pratham
Pratyush
Pulkit
Raghav
Rahul
Raj
Rajan
Rajat
Rajeev
Rajesh
Rakesh
Ram
Raman
Rishabh
Rohan
Rudra
Sahil
Samar
Sameer
Sanjay
Sarthak
Shaan
Shlok
Shubham
Siddharth
Som
Suman
Sumit
Surya
Tanish
Tanmay
Tejas
Uday
Ujjwal
Upkar
Varun
Ved
Veer
Vibhav
Vidyut
Yuvraj

Nickname for New Born Indian Baby Girl
Aadhya
Aahana
Aalia
Aanya
Aaradhya
Aarohi
Aashi
Aastha
Aditi
Advika
Ahana
Akanksha
Akshara
Alia
Amaira
Amaya
Amishi
Amrita
Ananya
Anaya
Anika
Anjali
Anvi
Anvita
Anya
Arya
Ashi
Avani
Avishi
Avni
Ayana
Bhavya
Bhoomi
Charvi
Diya
Drishti
Eesha
Esha
Gauri
Gayatri
Geet
Geetika
Gunjan
Harini
Harshita
Hiral
Ira
Isha
Ishani
Ishita
Janvi
Jiya
Jyoti
Kavya
Khushi
Kiara
Komal
Krisha
Kruti
Kuhu
Lavanya
Leela
Maahi
Mahi
Manya
Meera
Mishka
Myra
Navya
Niharika
Nitya
Ojasvi
Palak
Pari
Prachi
Prisha
Radhika
Rashi
Rhea
Ria
Riddhi
Riya
Ruhi
Saanvi
Samaira
Sanjana
Sara
Sariya
Shaili
Shalini
Shanaya
Shreya
Siya
Sneha
Soumya
Suhana
Tanvi
Tanya
Trisha
Vaishnavi
Also Read : Group Names for Whatsapp : 600+ Whatsapp Group Names
New Born Baby Nick Names India
Aarav
Aarya
Abhi
Abhinav
Adi
Advait
Akash
Aman
Amay
Anand
Ani
Anirudh
Anish
Anmol
Ansh
Arin
Arjun
Arnav
Aryan
Atharv
Ayaan
Ayush
Dev
Devansh
Dhruv
Divit
Divyaansh
Ekansh
Eshaan
Gaurav
Hrithik
Ishaan
Jai
Jay
Kabeer
Kairav
Karan
Kian
Kunal
Laksh
Lakshya
Mihir
Mohit
Naksh
Naman
Navin
Neel
Neil
Nihal
Nikhil
Nitin
Om
Omkar
Parth
Pranav
Pratham
Pratyush
Pulkit
Raghav
Rahul
Raj
Rajan
Rajat
Rajeev
Rajesh
Rakesh
Ram
Raman
Rishabh
Rohan
Rudra
Sahil
Samar
Sameer
Sanjay
Sarthak
Shaan
Shlok
Shubham
Siddharth
Som
Suman
Sumit
Surya
Tanish
Tanmay
Tejas
Uday
Ujjwal
Upkar
Varun
Ved
Veer
Vibhav
Vidyut
Yuvraj
Aaradhya
Aahana
Akshara
Anvi
Nicknames for Baby Indian
Aadi
Aahana
Aalok
Aanya
Aarav
Aarush
Aaryan
Aashi
Aastha
Adi
Aditi
Advait
Agastya
Ahana
Akash
Akshat
Akshay
Alok
Amaira
Amay
Ameya
Ami
Amit
Anay
Anika
Aniket
Anil
Anirudh
Anish
Anmol
Ansh
Anshul
Anurag
Arav
Arhaan
Arin
Arjun
Arnav
Aryan
Ashi
Ashish
Ashu
Atharv
Atul
Avi
Avikar
Avinash
Avish
Ayana
Ayansh
Ayush
Bhavya
Bhoomi
Chirag
Danish
Dev
Devansh
Devika
Dhanush
Dhruv
Dhyey
Divit
Divyaansh
Eesha
Eshaan
Gaurav
Girish
Harsh
Hrithik
Ishaan
Jai
Jay
Jyoti
Kabeer
Kairav
Karan
Kartik
Kian
Kishan
Kunal
Laksh
Lakshya
Mihir
Mohit
Naksh
Naman
Naveen
Neil
Nihal
Nikhil
Nitin
Om
Omkar
Parth
Pranav
Pratyush
Pulkit
Raghav
Rahul
Rajan
Also Read : Instagram Username Ideas 2023 : Make your username unique
Newborn Baby Nicknames in Hindi
Aadya
Aadyam
Aadyan
Aagam
Aanav
Aaradhya
Aarav
Aarna
Aarohi
Aaryan
Aashirwad
Aashish
Aastha
Abhi
Abhinav
Adhiraj
Aditi
Aditya
Advait
Agastya
Ahana
Aishani
Aishwarya
Ajay
Akansha
Akash
Akshaj
Akshat
Akshay
Alaknanda
Alankrit
Amaira
Amar
Amay
Ameya
Amogh
Amol
Amrit
Amruta
Ananya
Aniket
Aniruddh
Anish
Anmol
Ansh
Anshul
Anuj
Anupam
Anurag
Anushka
Apoorva
Aryan
Aryavir
Ashish
Ashok
Ashutosh
Asmita
Atharva
Atul
Avanish
Avikar
Avinash
Ayansh
Ayush
Bhaumik
Bhavesh
Bhavya
Chahat
Chaitanya
Chakshu
Chirag
Daksh
Darshan
Dev
Devansh
Devendra
Devika
Dhananjay
Dhanashree
Dhanush
Dhriti
Dhruv
Dhyey
Diksha
Divya
Divyansh
Ekta
Eshani
Gaurav
Girish
Gopal
Hrithik
Ishaan
Ishika
Jagdish
Jayant
Jyoti
Kairav
Kanishk
Kartik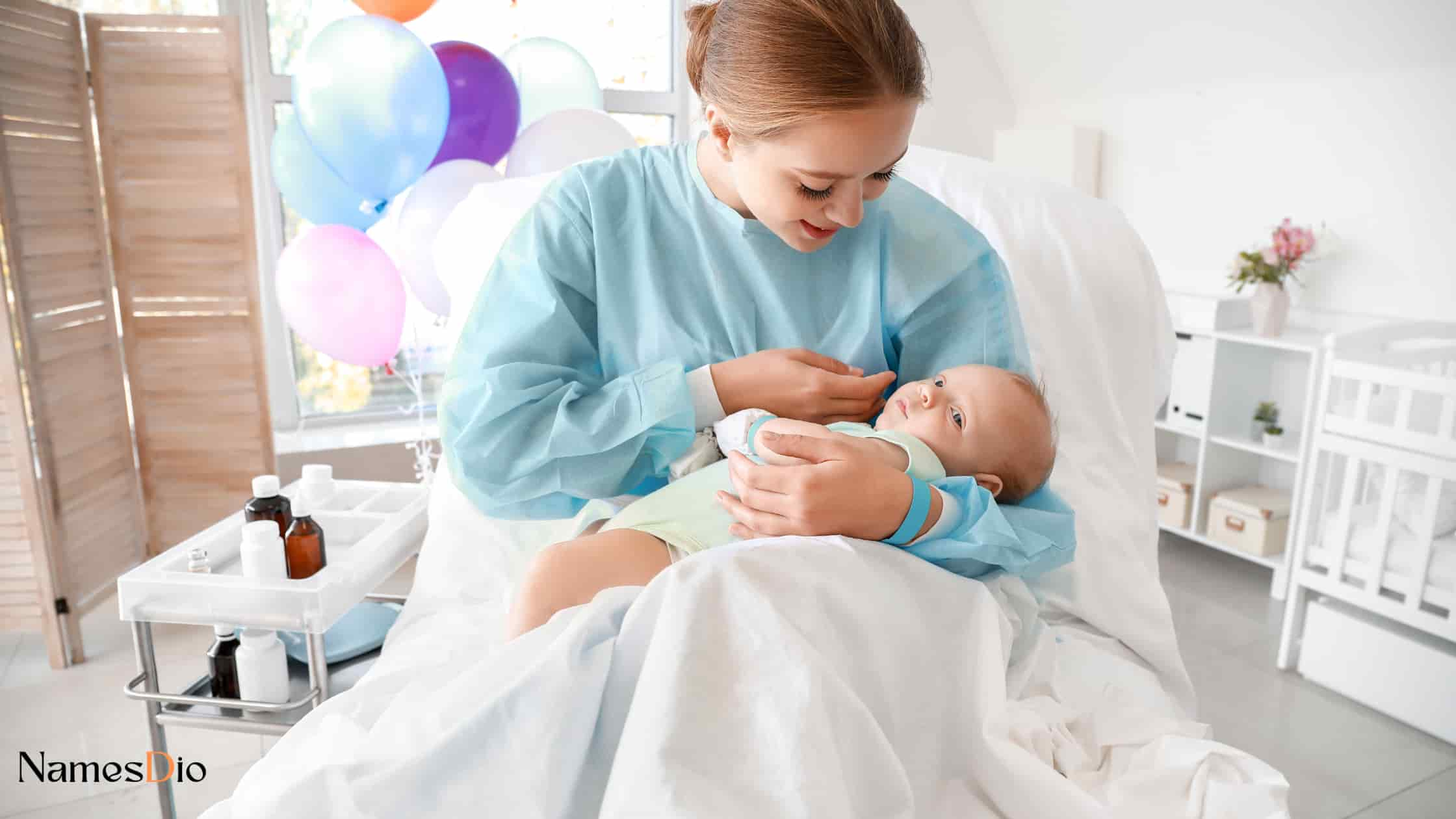 Baby Nicknames in Bengali
Aabir
Aarav
Aditya
Agni
Ahan
Ajoy
Akash
Anik
Anirban
Ankur
Anmol
Ansh
Anushka
Anwesha
Arin
Arnab
Arnav
Arpan
Arpita
Aryan
Arya
Ashmita
Atanu
Atreyi
Auro
Avi
Avik
Avirup
Avni
Ayana
Ayansh
Ayon
Barsha
Basundhara
Bimala
Chaitanya
Chakshu
Chandra
Debashish
Debanjan
Debayan
Debojyoti
Debopriyo
Debrup
Deeksha
Devesh
Dipanjan
Dipika
Divya
Doyel
Durba
Gaurav
Gautam
Hridoy
Ipsita
Ishan
Ishani
Ishita
Jhilmil
Joy
Kadambari
Kairav
Kalyani
Kavisha
Kavya
Khushi
Koustav
Krish
Kritika
Laxmi
Maitri
Manasi
Manjari
Mihir
Moumita
Nabanita
Nabarun
Nandini
Nayan
Neel
Nila
Nilanjana
Nilay
Nilima
Oindrila
Pallavi
Paromita
Pranav
Priyanka
Rhea
Riddhi
Ritika
Ronit
Rudra
Sahil
Samiksha
Sanchita
Sandipan
Sayan
Sohini
Also Read : Travel Names Ideas : Best, Cool and unique Travel Names
Baby Nicknames India
Aadya
Advait
Ahaan
Akira
Alok
Amaaya
Anaya
Anika
Anvi
Arin
Arya
Ashna
Atharv
Avi
Avika
Avni
Ayaan
Ayansh
Bhavya
Chahat
Darsh
Dev
Devaansh
Devanshi
Devi
Dhruv
Diya
Eesha
Ehsaas
Ekaansh
Ekansh
Gauri
Gunjan
Hansika
Harsh
Hrithik
Ira
Ishi
Ishita
Iva
Jaanvi
Jhanvi
Jiya
Jyoti
Kavya
Khushi
Kirti
Krisha
Kshitij
Kyra
Maanav
Madhav
Mahi
Manav
Mannat
Manya
Mishka
Mitra
Mohit
Mukund
Muskan
Myra
Navya
Neev
Nia
Niharika
Nimit
Nishtha
Om
Palak
Parth
Pihu
Pooja
Pranav
Pratyush
Prisha
Radhika
Rhea
Riaan
Riddhi
Riya
Rudra
Rushil
Saanvi
Samar
Samarth
Samridh
Samyukta
Sanaya
Sanchit
Sanya
Sarah
Sarthak
Shaurya
Shiv
Shlok
Shriya
Siddharth
Siya
Ved
Cute Nicknames for New Born Baby Boy
Ace
Alfie
Archie
Arlo
Asher
Atlas
August
Axel
Bear
Beau
Benji
Bodhi
Boomer
Brady
Brody
Bruno
Buddy
Caleb
Camden
Carter
Cash
Charlie
Chase
Chevy
Chip
Clark
Cole
Colton
Cooper
Cruz
Darian
Dash
Dawson
Declan
Denny
Dexter
Diego
Duke
Dylan
Eli
Elijah
Elliot
Emerson
Emmett
Ethan
Evan
Ezra
Finn
Fisher
Ford
Gabriel
Gage
Gavin
Gray
Greyson
Griffin
Gunner
Harper
Harrison
Hayes
Henry
Hudson
Hunter
Jack
Jackson
Jaxon
Jensen
Jonah
Julian
Kael
Kai
Karter
Kase
Kash
Kingston
Leo
Levi
Liam
Lincoln
Logan
Luca
Lucas
Maddox
Maverick
Max
Micah
Miles
Miller
Noah
Nolan
Oliver
Ollie
Onyx
Owen
Parker
Phoenix
River
Roman
Rowan
Sawyer
Also Read : Hot Usernames : 500+ Hot Usernames Ideas
Cute Nicknames for New Born Baby Girl
Addie
Adeline
Aria
Ava
Bailey
Bella
Birdie
Blair
Blossom
Blue
Briar
Brooke
Brynn
Callie
Camila
Carly
Cassie
Charlie
Chloe
Clara
Coco
Daisy
Dakota
Daphne
Delilah
Dixie
Eden
Ella
Ellie
Eloise
Emilia
Emily
Emma
Evie
Faith
Fallon
Fiona
Flora
Frankie
Freya
Georgia
Gia
Gigi
Grace
Hadley
Harper
Hattie
Hazel
Hope
Indie
Isabella
Ivy
Jade
Jolie
Josie
Juniper
Kaida
Kate
Kennedy
Kinley
Lacey
Lana
Layla
Lea
Lena
Lilly
Lily
Lina
Lola
Lottie
Lucy
Luna
Mae
Magnolia
Maisie
Mia
Mila
Millie
Molly
Nellie
Norah
Nova
Olive
Olivia
Paisley
Penelope
Piper
Poppy
Quinn
Raina
Riley
Rose
Ruby
Sadie
Sage
Scarlett
Selena
Skylar
Stella
Willow
Nicknames for New Born Baby Boy
Ace
Alfie
Archie
Ari
Arrow
Ash
Asher
Atlas
August
Austin
Axel
Bear
Benji
Blu
Bo
Bodhi
Bolt
Boomer
Bowie
Brady
Bram
Breck
Brody
Bronx
Brooks
Bruno
Buddy
Buster
Buzz
Caleb
Calix
Camden
Cannon
Carter
Cash
Cassius
Chance
Charlie
Chase
Chip
Cian
Coby
Cole
Colton
Cooper
Cormac
Cruz
Darian
Dash
Davie
Dawson
Deacon
Dean
Declan
Denver
Dexter
Diego
Dixon
Duke
Dylan
Easton
Eden
Eli
Elias
Elijah
Elliot
Emerson
Emmett
Enzo
Ethan
Everett
Ezra
Finn
Fisher
Fletcher
Fox
Frankie
Frasier
Gael
Gage
Gavin
Grayson
Griffin
Gunner
Harley
Harper
Harrison
Hayes
Hendrix
Henry
Holden
Hudson
Hunter
Indiana
Jack
Jackson
Jagger
Jaxon
Jensen
Jet
Also Read : Story Name Ideas : Private, Love and Romantic Story Name Ideas
Nicknames for New Born Baby Girl
Abby
Ada
Addie
Adele
Adeline
Aggie
Aimee
Ainsley
Alice
Allie
Alma
Amber
Amelie
Amy
Anabelle
Angel
Angelica
Angie
Anna
Annie
April
Ariana
Aspen
Aubree
Aubrey
Autumn
Ava
Avery
Bailey
Becca
Bella
Belle
Betsy
Betty
Birdie
Blair
Bonnie
Briar
Bridget
Brooke
Brynn
Callie
Cami
Camila
Carly
Carmen
Caroline
Cassie
Cece
Charlie
Charlotte
Cher
Chloe
Clara
Coco
Connie
Coralie
Daisy
Dakota
Daphne
Darby
Delia
Delilah
Demi
Dixie
Dolly
Eden
Effie
Eliza
Ella
Ellie
Eloise
Ember
Emily
Emma
Emmy
Erin
Esme
Estelle
Evangeline
Evie
Faith
Fallon
Faye
Fiona
Flora
Gia
Gigi
Grace
Hadley
Harper
Hazel
Hope
India
Indie
Isabella
Ivy
Jade
Jamie
Jane
Nicknames for New Born Baby
Angel
Apple
Bean
Bear
Bella
Benny
Birdie
Blue
Boo
Bubba
Buddy
Buttercup
Button
Charlie
Cherry
Coco
Cuddlebug
Cutie
Daisy
Dolly
Dreamer
Duke
Ellie
Fawn
Finn
Flash
Fluffy
Freckles
Gigi
Gizmo
Goldie
Goose
Happy
Hazel
Honey
Jellybean
Joy
Junior
Kitten
Ladybug
Leo
Lil
Lily
Little
Louie
Love
Lucky
Luna
Mimi
Mini
Miracle
Missy
Monkey
Mouse
Muffin
Nugget
Olive
Panda
Peanut
Peaches
Pickle
Pippin
Pixie
Poppy
Precious
Prince
Princess
Puddin
Pumpkin
Puppy
Raindrop
Ray
Rocky
Rosie
Sassy
Scout
Smiley
Smoochy
Snickerdoodle
Snuggles
Sparky
Sprout
Star
Stella
Sugar
Sunny
Teddy
Tiger
Tiny
Tootsie
Treasure
Trixie
Tumbleweed
Twinkle
Wally
Whiskers
Willow
Winnie
Wren
Ziggy
Also Read : Egirl Names : 700 + Cute, Hot & Aesthetic Egirl Names Ideas
Nicknames for Baby Before Born
Bean
Berry
Biscuit
Blueberry
Bobo
Bubbles
Buttercup
Button
Cabbage
Canary
Carrot
Chickpea
Chipmunk
Cinnamon
Coco
Cookie
Cricket
Cupcake
Dinky
Doodle
Duckling
Dumpling
Flicker
Flump
Flutter
Fozzie
Gizmo
Grape
Gumdrop
Honey
Hopper
Jellybean
Jolly
Kitten
Ladybug
Lambie
Little one
Lovebug
Lucky
Macaroni
Marshmallow
Mimi
Mini
Muffin
Niblet
Nutmeg
Olive
Oreo
Peanut
Peaches
Pebbles
Peeper
Pickle
Piglet
Pippin
Pookie
Poppy
Pumpkin
Rascal
Rocky
Rosy
Runt
Scout
Skippy
Smoochy
Snickerdoodle
Snuggles
Sparky
Sprout
Star
Starburst
Stella
Sugar
Sunny
Sweetie
Tadpole
Teddy
Tiger
Tiny
Tootsie
Twinkle
Wiggles
Willow
Winnie
Wren
Yummy
Zephyr
Ziggy
Zippy
Zoom
Zorro
Zucchini
Zuzu
Zylah
Zylar
Zandria
Zane
Zaria
Zayden
Zara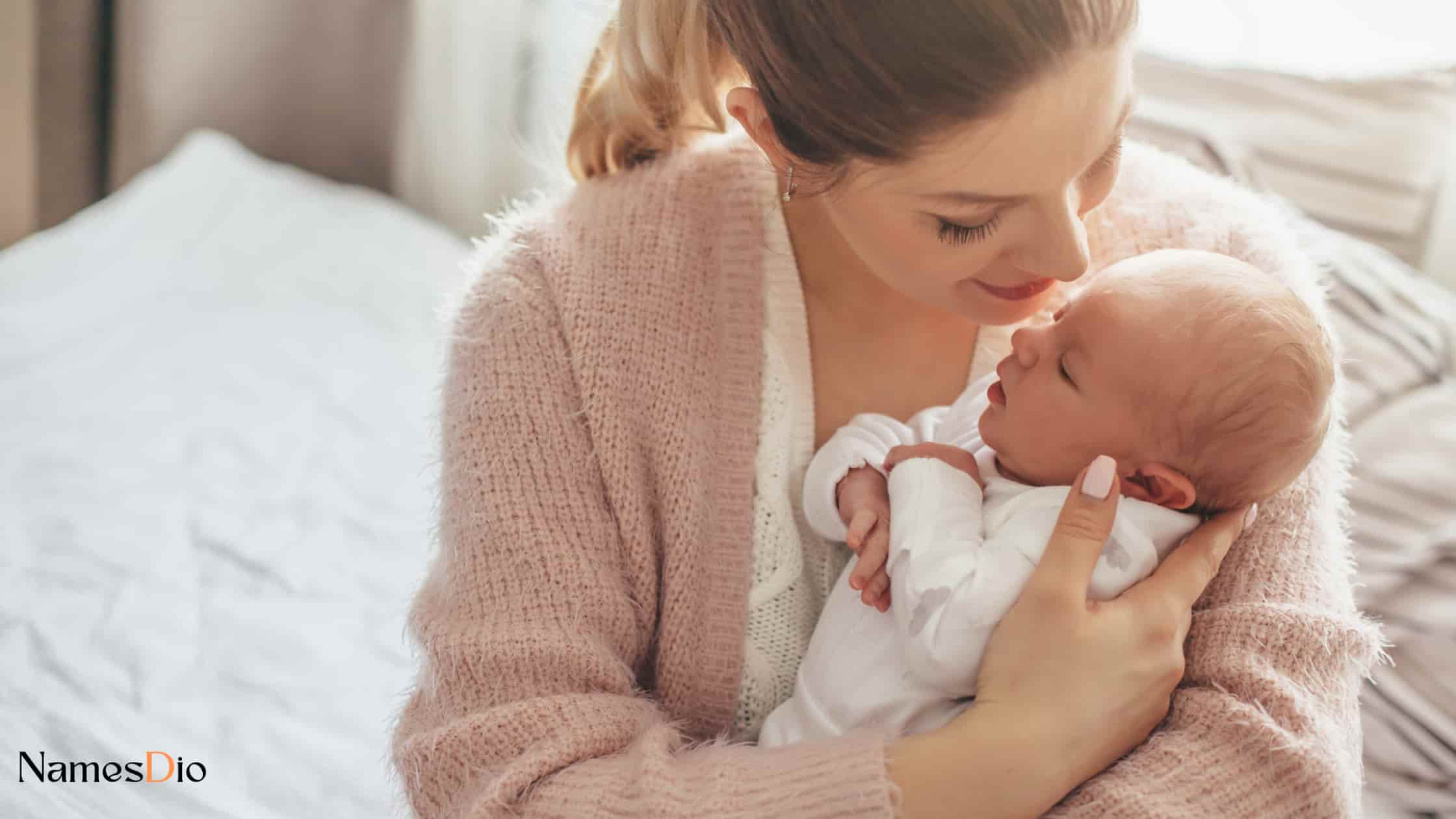 Indian Nicknames for New Born Baby Boy
Adi
Aaryan
Aditya
Ahaan
Akshay
Anik
Anil
Anmol
Ansh
Arav
Aryan
Avi
Ayush
Babloo
Bittu
Chintu
Danish
Dev
Dhruv
Eshaan
Golu
Gaurav
Gopi
Govind
Gurmeet
Harsh
Ishaan
Jai
Jatin
Jeet
Jignesh
Kishore
Kunal
Kushal
Laksh
Lalu
Manav
Manish
Manoj
Mayank
Mohit
Mukesh
Naveen
Neel
Nihal
Nikhil
Nishant
Om
Pranav
Pratik
Preet
Rahul
Raj
Rajat
Rajeev
Rakesh
Rishabh
Rohit
Ronak
Sagar
Sahil
Sanjay
Saurabh
Shaan
Shailendra
Shivam
Shubham
Siddharth
Sourabh
Sumit
Sunil
Surya
Tarun
Tejas
Tushar
Uday
Ujjwal
Umang
Vaibhav
Vicky
Vikas
Vikram
Vinay
Vineet
Vishal
Vivek
Yash
Yuvraj
Zaid
Zorawar
Aadi
Ahaan
Aman
Amol
Arjun
Avi
Darshan
Gaurav
Hrithik
Jivan
Also Read : Bee Names : 1000+ Best, Cute, Honey & Queen Bee Names
FAQ:
How to Name New Born Baby?
Naming a newborn baby is an important and exciting decision for parents. Here are some tips on how to name your new born baby:
1. Start with a brainstorming session: Begin by making a list of names that you like, and ask your partner or family members to do the same. Write down any names that come to mind, even if they seem unconventional or unusual.
2. Consider the meaning and origin of the name: Research the meanings and origins of the names on your list to make sure they have a positive meaning and align with your cultural or family traditions.
3. Think about the sound and pronunciation of the name: Consider the sound and pronunciation of the name, and make sure it is easy to pronounce and spell. Try saying the name out loud to see how it sounds and feels.
4. Consider the popularity of the name: Think about how popular the name is and whether you want your child to have a unique name or a more common one.
5. Consult with family members: Share your list of names with family members and close friends to get their feedback and suggestions.
6. Take your time: Naming your baby is a decision that should not be rushed. Take your time to consider all the options and choose a name that feels right for you and your family.
Remember, the name you choose for your baby will be a part of their identity for the rest of their life. Choose a name that you and your child will be proud of, and that will bring joy and happiness to your family.
What Does the Nickname Baby Mean?
The term "baby" is often used as a nickname for young children, including newborns. As a nickname, "baby" can be a term of endearment that conveys a sense of affection, tenderness, and protection towards the child. The nickname can also be used to emphasize the baby's youth and innocence, as well as their vulnerability and dependence on others for care and nurturing.
In some cases, the nickname "baby" can also be used to describe someone who is small or petite, regardless of their age or gender. In this context, the nickname may be used to highlight the person's physical attributes and to evoke a sense of cuteness or charm.
Overall, the nickname "baby" is a simple and universal term of endearment that expresses love, care, and affection for a young child, and it has been used for generations as a way to show fondness towards babies and toddlers.
What Are Cute Nicknames for Babies?
There are countless cute and adorable nicknames that parents and loved ones can give to babies. Here are some popular examples:
Bubba
Boo
Peanut
Little One
Cutie Pie
These nicknames are just a few examples of the many cute and endearing names that parents can use to express their love and affection for their baby. When choosing a nickname, consider the personality, appearance, and unique qualities of your baby, and choose a name that feels special and meaningful to you and your family.
Conclusion
In conclusion, there are countless options for nicknames for a newborn baby, ranging from traditional to modern, from Indian to Western, from cute and funny to meaningful and symbolic. It's important to choose a nickname that reflects your baby's personality, traits, or cultural heritage, and that you and your family feel comfortable with. Whether you go for a diminutive version of your baby's given name or a completely different nickname based on their appearance, habits, or interests, the key is to make it loving and endearing. Remember that a nickname can be a special bond between you and your child, a term of endearment that they will cherish for years to come.